Paris concerts feature every style and genre of music you can imagine: classical concerts, opera, ballet, rock, jazz, pop, metal, rap, musical shows, indie, and electronic dance music, plus the latest emerging trends.
Live music in Paris takes place in a variety of venues: classical concerts in historic cathedrals, huge concert arenas, intimate jazz clubs, parks and outdoor stages, festivals, and iconic music halls and cabarets.
Chrismas concerts in Paris draw especially large audiences. And don't forget New Year's Eve and New Year's Day concerts.
Check the line-up by month below to find top concerts and performances happening today, this weekend, and future months, along with dates, location, schedule, and ticket information for easy booking.
Paris Church Concerts: Where to Hear Classical, Sacred, & Choral Music Concerts - Sainte-Chapelle & More
The most popular shows, concerts, operas, and ballets sell out weeks or months in advance, especially for operas, ballets, and special holidays such as Christmas, Easter, New Year's Eve, Mother's Day, and Bastille Day - so don't wait to book your tickets now!
Go straight to the Paris concert schedule for a specific month: January | February | March | April | May | June | July | August | September | October | November | December
Top photo: Paris Opera House (Palais Garnier), (c) Paris Discovery Guide
***y-disclosure.shtml***
---
June Concerts in Paris - 2023
More Paris classical concerts in historic churches during June
More Paris rock, electronic, pop, jazz, & other performances during June
More June events & things to do in Paris
More Paris concerts: other months: January | February | March | April | May | June | July | August | September | October | November | December
---
Paris Concerts in July - 2023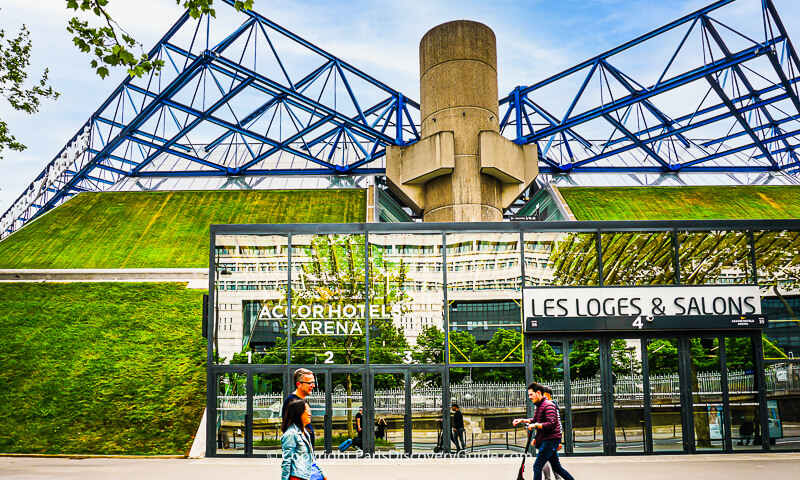 ***y-paris-concerts-july.shtml***
More Paris classical concerts in historic churches during July
More Paris rock, pop, jazz, rap, & other performances during July
More Paris concerts: January | February | March | April | May | June | July | August | September | October | November | December
---
August Concerts in Paris - 2023
***y-paris-concerts-august.shtml***
More Paris classical concerts in during August
More Paris rock, pop, jazz, rap, & other performances during August
Other Paris events during August
More Paris concerts: January | February | March | April | May | June | July | August | September | October | November | December
---
September Concerts in Paris - 2023
***y-paris-concerts-sept.shtml***
More Paris classical concerts during September
More Paris rock, electronic, pop, jazz, & other performances during September
Other Paris events & things to do during September
More Paris concerts: January | February | March | April | May | June | July | August | September | October | November | December
---
October Concerts in Paris - 2023
***y-paris-concerts-oct.shtml***
More Paris classical concerts in historic churches during October
More Paris rock, electronic, pop, jazz, & other performances during October
Other Paris events & things to do during October
More Paris concerts: January | February | March | April | May | June | July | August | September | October | November | December
---
November Concerts in Paris - 2023
***y-paris-concerts-nov.shtml***
More Paris classical concerts, opera, & dance performances during November
More Paris rock, electronic, pop, jazz, & other performances during November
Find other Paris events during November
More Paris concerts: January | February | March | April | May | June | July | August | September | October | November | December
---
December Concerts in Paris - 2023
***y-paris-concerts-dec.shtml***
More Paris classical concerts, opera, & dance performances during December
More Paris rock, pop, jazz, rap, & other performances during December
More Paris concerts: January | February | March | April | May | June | July | August | September | October | November | December
---
Paris Concerts & Musical Events - January 2024
***y-paris-concerts-jan.shtml***
More Paris classical concerts, opera, & dance performances during January
More Paris rock, pop, jazz, rap, indie, & other concerts during January
More Paris concerts: January | February | March | April | May | June | July | August | September | October | November | December
---
February Concerts in Paris - 2024
***y-paris-concerts-feb.shtml***
More Paris classical concerts, opera, & dance performances during February
More Paris rock, pop, jazz, rap, indie, & other concerts during February
Other February events in Paris
More Paris concerts: January | February | March | April | May | June | July | August | September | October | November | December
---
Paris Concerts in March - 2024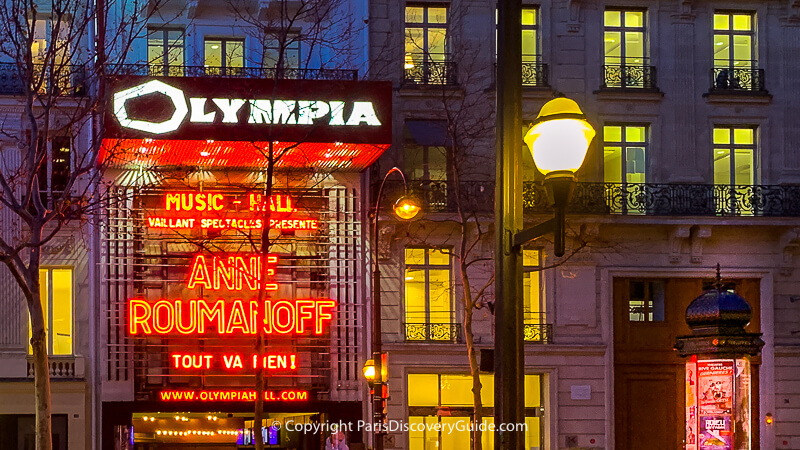 ***y-paris-concerts-march.shtml***
More Paris classical concerts, opera, & dance performances during March
More Paris rock, pop, jazz, rap, indie, & other concerts during March
More Paris events during March
Paris concerts: January | February | March | April | May | June | July | August | September | October | November | December
---
April Concerts in Paris - 2024
***y-paris-concerts-april.shtml***
More Paris classical concerts, opera, & dance performances during April
More Paris rock, pop, jazz, rap, indie, & other concerts during April
Other Paris events during April
Paris concerts - other months: January | February | March | April | May | June | July | August | September | October | November | December
---
May Concerts in Paris - 2023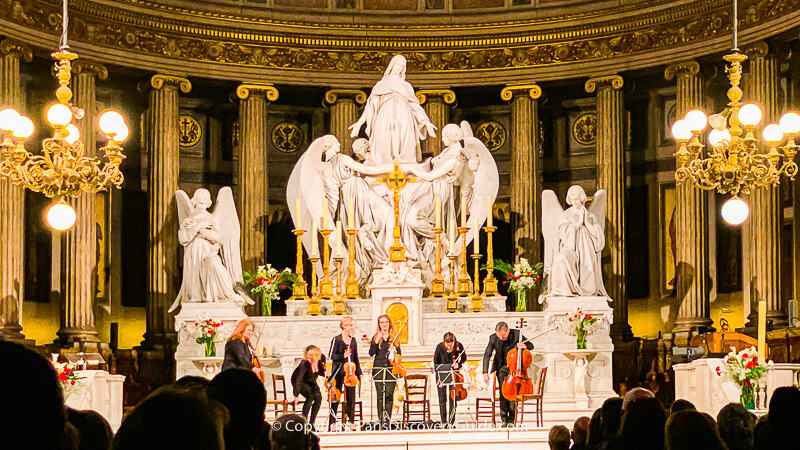 ***y-paris-concerts-may.shtml***
More Paris classical concerts in historic churches during May
More Paris rock, pop, jazz, etc concerts at concert halls during May
Find Paris concerts for other months: January | February | March | April | May | June | July | August | September | October | November | December
---
More Articles about Concerts & Culture in Paris
---
More Fun Things to Do in Paris
***y-gyg-paris-france.shtml***